King Mountain, Idaho Site Information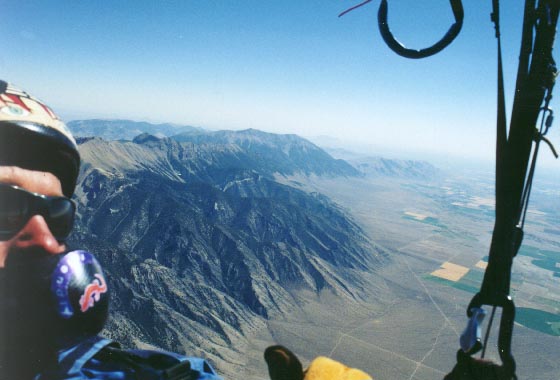 Ratings/Organization
King Mountain upper and lower launch sites, as well as Coyote Launch site are located on Forest Service and Bureau of Land Management (BLM) land. All landing zones (LZ) are located on BLM. HG/PG sites in Idaho are managed by the Idaho Hang Gliding Association and one insured by the USHPA. King Mountain is a big air HG/PG 4 site with strong thermal and high wind conditions. HG/PG 2-3 can fly in calm conditions, usually early or mostly in the evenings, if assisted by experienced HG/PG 4 pilots. Extensive mountain/desert flying experience plus good judgment are necessary in order to fly King, Coyote, Big Southern, and Jump Off safely.

Access
King Mountain is the first big mountain at the south end of the Lost River Range near Moore, Idaho. An improved road to launch was made possible by local community support and our forest service. The road to both launches and Coyote is a single lane four-wheel drive. Please drive cautiously and avoid spinning your tires.

Launches
The upper launch is 8100 Ft (2400 AGL) with a small setup area and restricted parking. A metal ramp has been place on a north slope at upper launch to aid in switching conditions for HG. Do not use this metal ramp in dominant strong north conditions, go to Coyote north launch. Coyote ridge faces northwest. Upper launch is the preferred HG launch unless the wind is strong, then most HG use lower launch. Lower launch is 7400 ft (1800 AGL) with a wide flat slope. PG pilots prefer lower launch. All launching requires, strong, aggressive technique and experience judging developing conditions plus variable thermal cycles. Pilots need to keep in mind the high density altitude. Also, dust devils frequently all launches, beware!
??XC pilots read this first!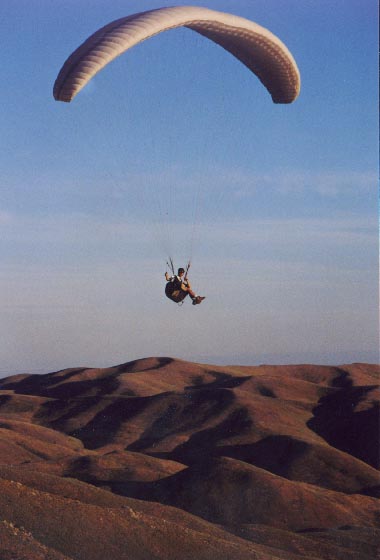 Flying
King Mountain is a premier XC site. The flying is similar to most high desert mountains anywhere (Owens Valley) with strong lift, rapidly developing weather and changing winds. Cloud base is often high, usually 15,000 to 18,000 ft and can go much higher. You should use this altitude too cross the parallel ranges, opening up many different plus beautiful XC routes. The main (milk run) goes north from King Mountain to Challis, approximately 70 miles. The range is fairly continuous, with a few passes and other terrain obstacles that make King even more challenging. Proper equipment includes oxygen, water, radios, waterproof matches, signal mirror, and a map.

Airspace
The Idaho National Laboratory (INL) covers a large area south/southeast of King Mountain. This is federally restricted airspace. Study your maps and DO NOT land within the INL boundaries.
Be aware of many local airports/strips. Especially Challis and Salmon due to active back country flying and fire fighting operations. Never land at the grass strip located in the mouth of Pass Creek.

Other Activities
The Lost River Valley is very beautiful with many recreational opportunities plus great sightseeing. Please visit all the local web sites - most are listed on the Rising Air Links page - for more information. The local residents and tourist centers are also great sources of information.

Other Sites Near King Mountain:
Big Southern Butte-2400 ft cinder cone, located in the Snake River Plain about 10 miles west of Atomic City. It's a good alternative when the ranges are over developing, but launch can blow out early on good days.
Coyote-is a northwest site located across from King Mountain. A great morning launch and for north days. Jump Off-is located near the town to Howe. Launches at Coyote include west, south, and east.
Many tow roads are available in the Lost River Valley. For more information ask the locals or visit one of the tourist centers.